Parks and Squares
In total, Fuengirola has more than 350.000m2 of green public zones and more than 20 landscaped areas.
All the town parks have facilities which enable us to enjoy these little havens to the utmost. Each one has its own charm and unique features. You can see all the information of parks and squares in that web
View the TRAIL GUIDE
Download the TRAIL GUIDE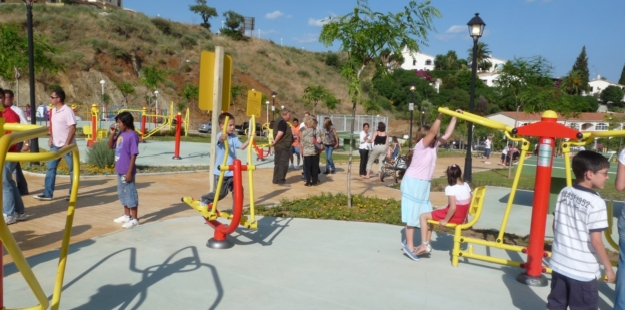 Sports Park
It is a green space of over 7,000 square meters in the area of Los Pacos, between Pacosol street and Reina Doña Juana street. It is equiped to practice sport outdoor, street basketball courts, to play football panna 3x3, skate zone, ping pong fixed and upgraded areas to play chess.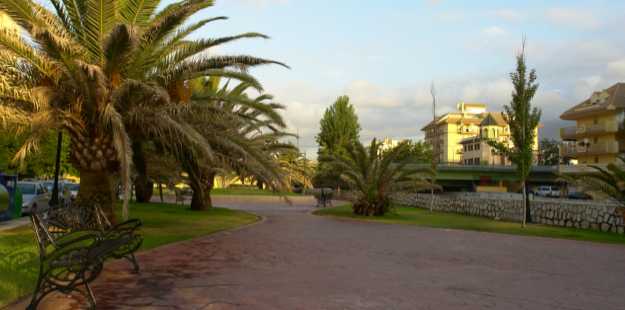 Parque Bernabé Tierno
Address: C/ Bernabé Tierno
Este parque situado en uno de los márgenes del Arroyo Real,cuenta con una superficie de 2010 m2. Dispone de un área infantil Los arboles que podemos observar son: Palmera canaria, Chopo negro, Naranjo, Árbol de caucho, Ficus benjamin.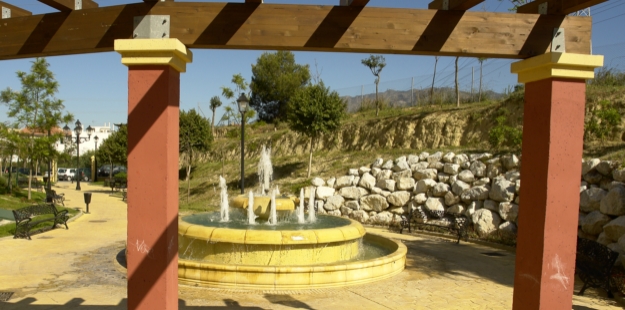 Parque Juan Pablo II
Address: C/ Isla Gomera con Alcalde Clemente Díaz Ruíz.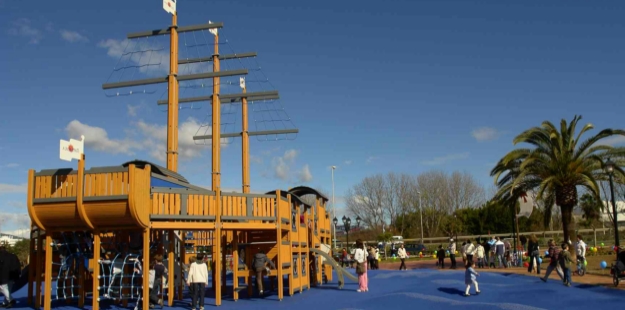 Poniente Park
This park consists of 16.000 square metres and is located between calle Alberto Morgensten and the A-7 motorway. The park itself is a homage to the sea and to sailors, therefore representative details and elements have been included which make reference to the Mediterranean, such as the children's playground which recreates a giant galleon with waves, or the three caravel masts and sails.
Amongst its facilities it has a children's playground, a dedicated area for skating and playing football, petanque pitch and biohealth equipment for adults.
Address: C/ Alberto Morgensten.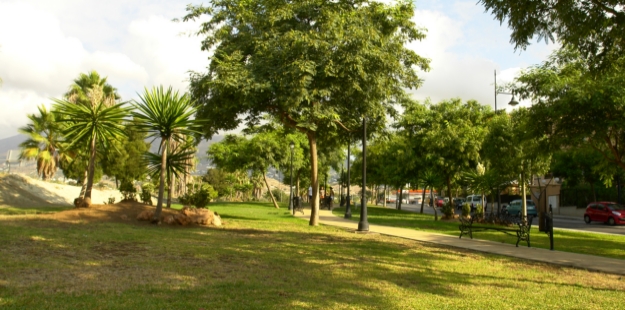 Parque San Álvaro
Address: C/ Viñas.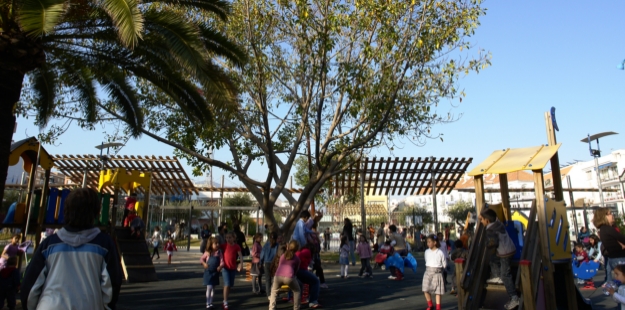 Parque de España
Address: C/ María Josefa Larrucea, Plaza del Ayuntamiento.
Este parque cuenta con una superfice de 3.864 m2. cuenta con equipamientos para mayores y zona infantil.
Se pueden apreciar las siguientes especies de arbolado: Ciruelo, Eucalipto, Plátano oriental, Naranjo, Palmera canaria, datilera y washintonia, Laurel de indias, Olivo, Melia, Ficus.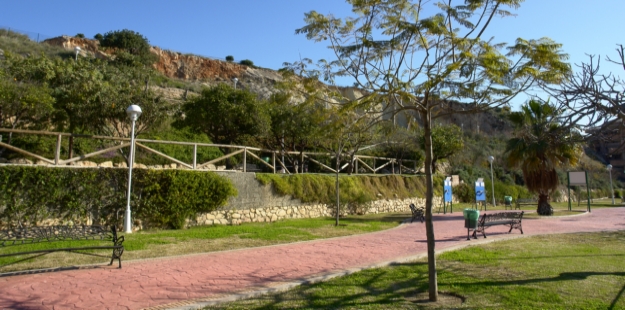 Parque La Cantera
Address: C/ Narciso.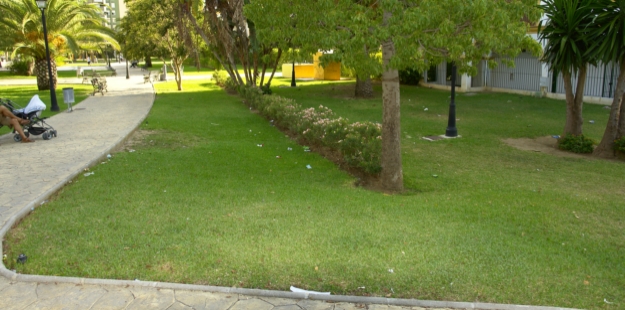 Rosario Park
Address: C/ Hermanos Galán Casero.
Facilities:
Children's play area
Basketball court
Petanque pitch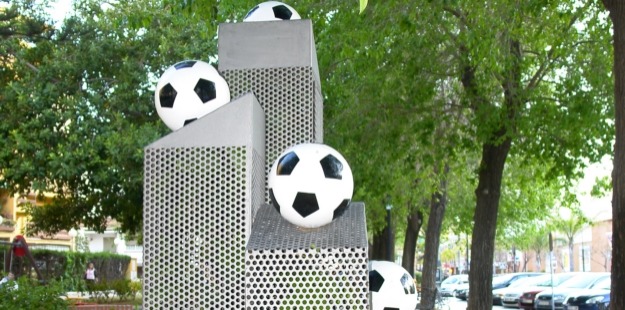 Parque de Los Futbolistas
Address: Av. Jesús Santos Rein.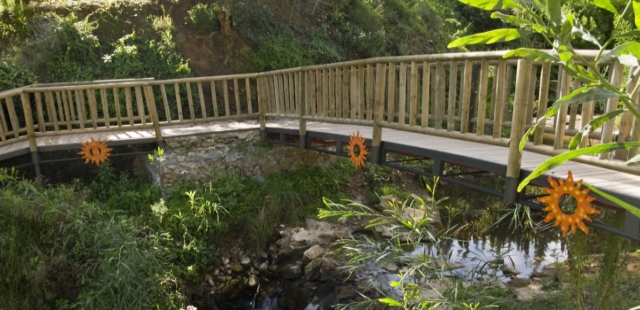 Las Presas Park
Address: C/ Oropéndola.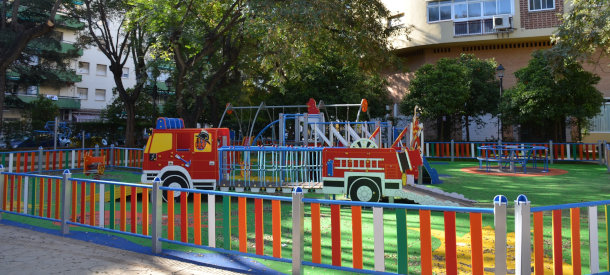 Parque de Los Naranjos
Address: C/ Fuensanta.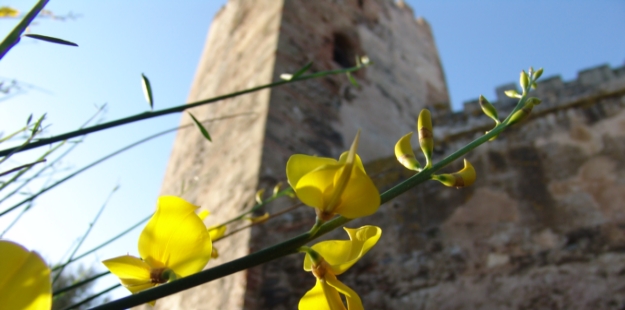 Parque del Castillo
Address: C/ Tartesos.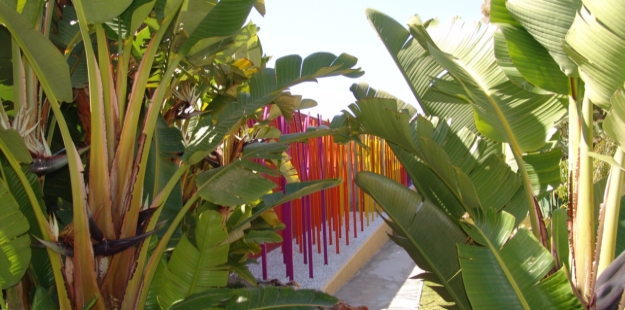 Sol Park
Address: C/ Victoria.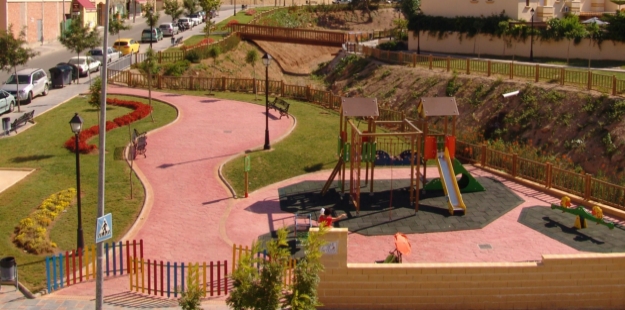 Pacolitos Park
Located between Avenida de Los Pacos and Triguero and Federico García Lorca streets, it has two children's play areas, a walkway over the Alcarihuela stream and diverse species of trees such as the orchid tree, white poplar, fire tree, Indian bay tree, olive tree, oriental banana tree or the eucalyptus tree.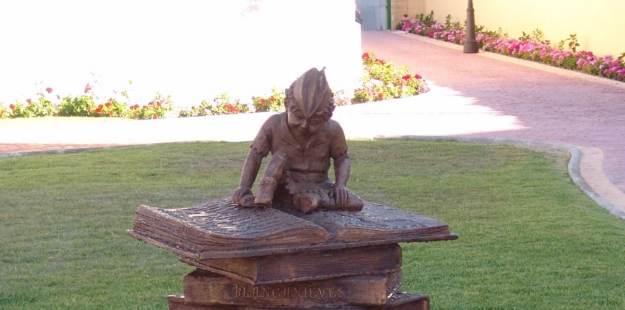 Parque Pulgarcito
Located between Calle Pablo Romero y Domingo Ortega.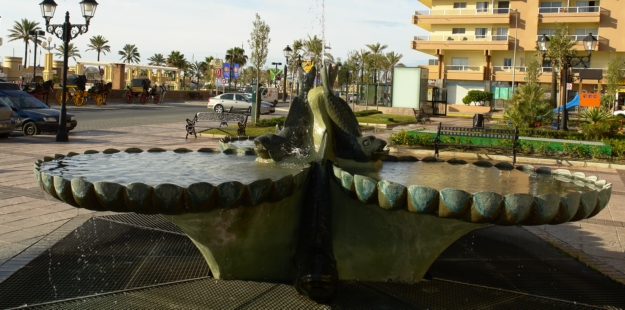 Plaza Andrés López Yebra
Address: Paseo Marítimo. Located opposite the Marina.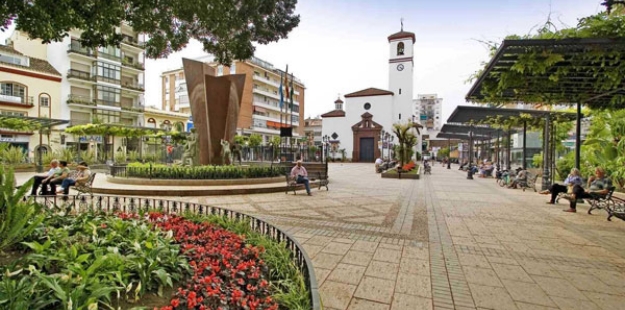 Plaza de la Constitución
Located in the centre of Fuengirola, this is where the Church of Our Lady of the Rosary, patron saint of Fuengirola, is located.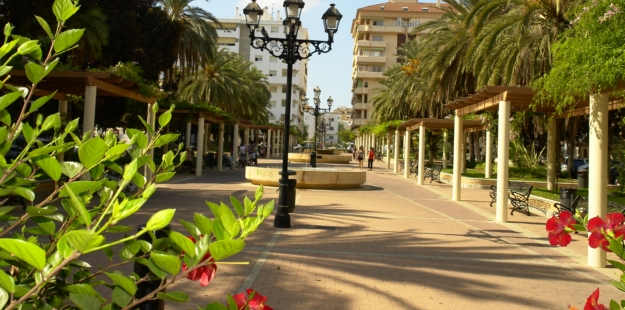 Plaza de la Hispanidad
This square is located in calle Feria de Jerez, exhibiting modern Mediterranean architecture.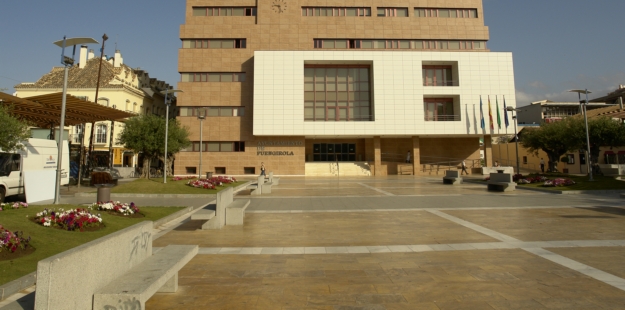 Plaza de España
Plaza de España, located in the centre of Fuengirola, in front of the new Town hall.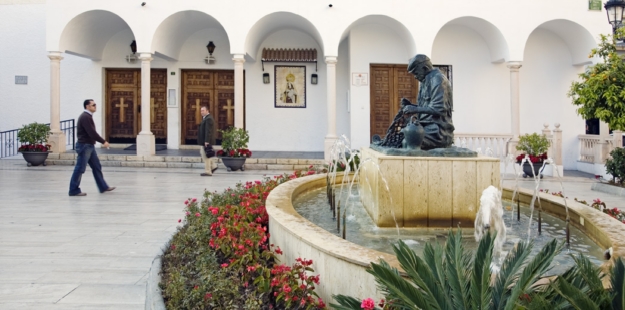 Plaza Virgen del Carmen
Plaza Virgen del Carmen, located in the centre of Los Boliches, Next to the Santa Fe Church.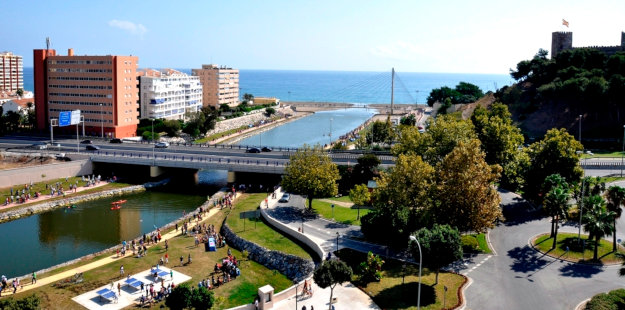 Parque Fluvial
Get to know a unique setting in Andalusia beside impeccable beaches and Sohail Castle, a moorish fortress from the 11th century in Spain. A place of enjoyment, leisure, sport, culture and fun in the very heart of the Costa del sol.